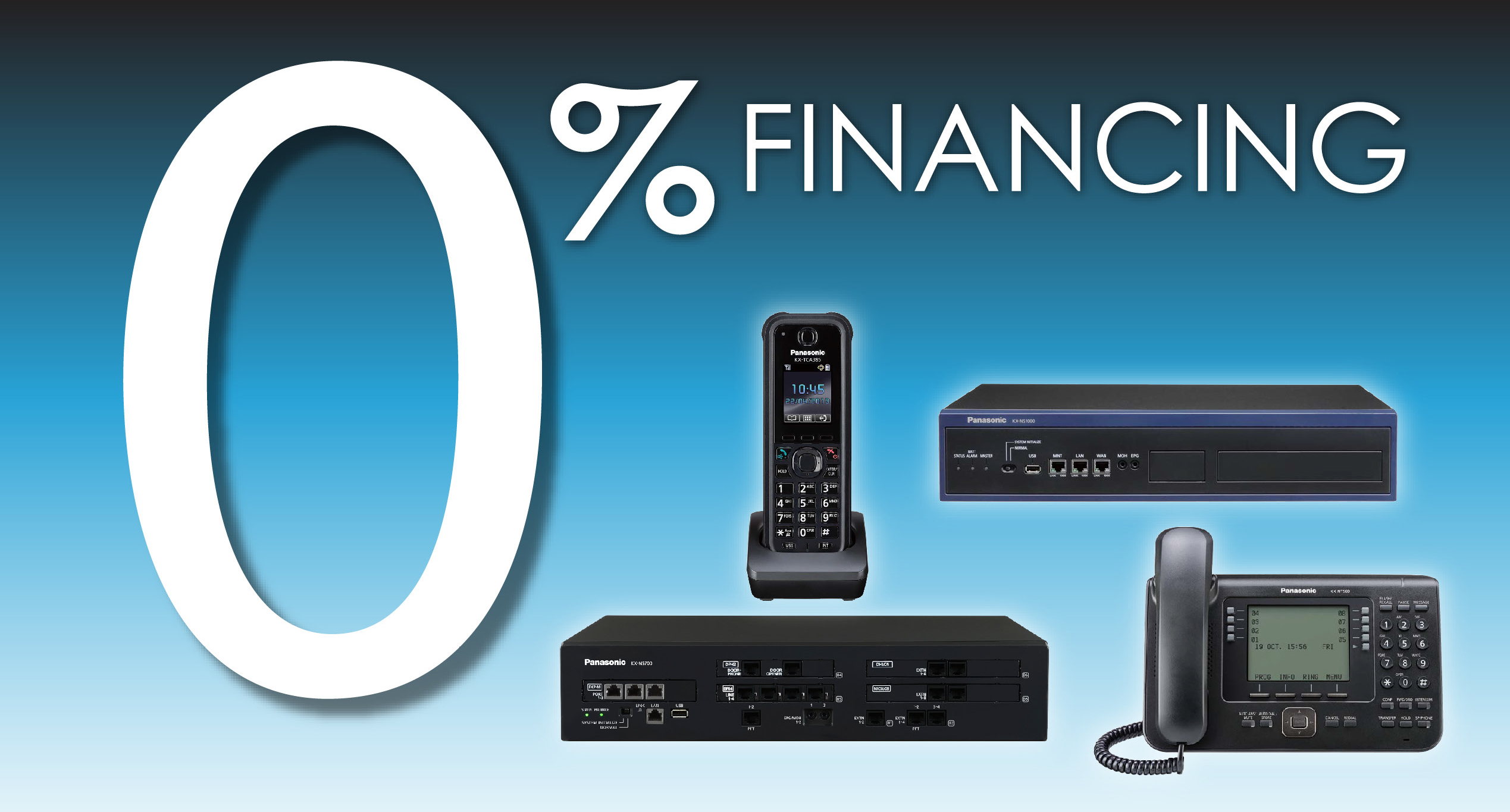 A good business owner knows that having state-of-the art equipment can make a day flow smoother, more productively and can increase revenue. But sometimes the upfront cost of investing in this necessary expense can really hurt! 
Panasonic Business Finance is currently offering an EXCLUSIVE
0% financing option for Panasonic KX-NS700 and KX-NS1000
communication equipment.
PROMOTION DETAILS
• 0% Finance rate is valid on KX-NS700 and KX-NS1000 and associated
Panasonic equipment only
• 36 Month finance term / Purchase Option = $1.00 Buy Out
• First and last payments required at the time of contract execution
• Must be on one shippable Purchase Order
• Services such as installation are not eligible for the 0% rate
• Extended terms are available upon request
– 48 Months at 1.99%
– 60 Months at 2.99%
• Offer valid between 7/1/16 and 12/31/16
• Subject to credit approval
• Documentation fee of $150 applies
• A quotation including Line item pricing must be provided
What are the advantages of leasing?
Here are a few great reasons why leasing your Panasonic Phone System makes good business sense:
You can preserve your working capital
You can have fixed monthly payments
100% Financing
(This promotion can not be utilized in conjunction with any other promotion being offered by Panasonic Business Finance or special pricing being offered by Panasonic.
Each transaction must be credit approved. Rates subject to change. Valid on finance agreements closed between 7/1/16 and 12/31/16.Certain equipment restrictions may apply. Not applicable for organizations that have been in business less than 2 years.)