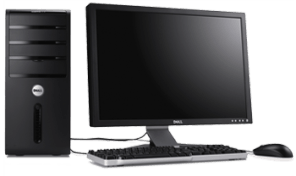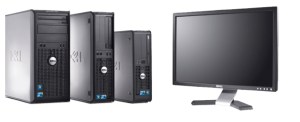 Favorite Office Automation offers a wide range of desktop PCs for every type of business.  If you need one PC for simple web-based applications, or an entire suite for CAD designers, or anything in between Favorite Office Automation can design a PC to meet your needs.  We are a certified Dell Reseller and we also partner with white box manufactures to ensure you get the PC that's right for you.
We offer the full line of Dell desktops for business including the OptiPlex, for offices and work groups needing an IT-friendly, reliable balance of performance and manageability, and Vostro, great for small businesses that need essential security, reliability and services.  For workstation users who need uncompromising performance on demanding, specialized applications we also offer the Dell Precession Workstation line.
We service everything we sell including your PCs.  You can continue reading to learn more about our PC Maintenance and Repair Services, or our Managed Services.
In addition to being a certified Dell Reseller, we can also provide you with a PC for just about any manufacture, or even custom build a PC designed just for you.
Click here or contact Favorite Office Automation to start designing the PC that's right for you.
.